THE HOLY TRINITY CHURCH, COLTON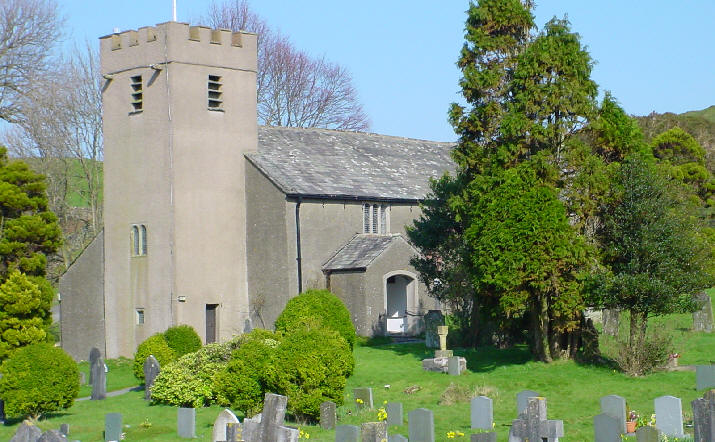 Built on the top of a steep hill this lovely little church has stood for more than 400 years, with wonderful views of the surrounding countryside, sheep grazing, cows lowing and a beautiful sense of peace and calm.
A new church was consecrated here in 1578 was enlarged in 1721 and 1762. The communion rail is 17th century work.

Getting to Church on a frosty morning, even with the aid of a 4 wheel drive, must be an accomplishment, and 400 years ago most people would have gone on foot.

The Chapel is mentioned at an earlier date as a place where there were 'ales', nut-cracks and upsittings on Saturday and Sunday, possibly to provide an income for the 'Chaplin' there, but these were not to be held without a 'special licence of the King or his officers.'

One of the treasures of Colton Church is a silver chalice, the lid of which forms the pattern. This was presented to the Church by Archbishop Edwin Sandys when he consecrated the Church in August 1578. Another treasure is a very ancient bell, hanging in the tower, dating from before
A.D. 1420.
RETURN TO CONTENT / INTRODUCTION PAGE
POWERED BY BRAVENET.COM
------------------------------------------------------------ooOoo------------------------------------------------------------


Please take the time to view / sign our guestbook
© Furness Family History Society. Established 1993. Affiliated to the FEDERATION OF FAMILY HISTORY SOCIETIES.