SAINT MATTHEW'S CHURCH, DENDRON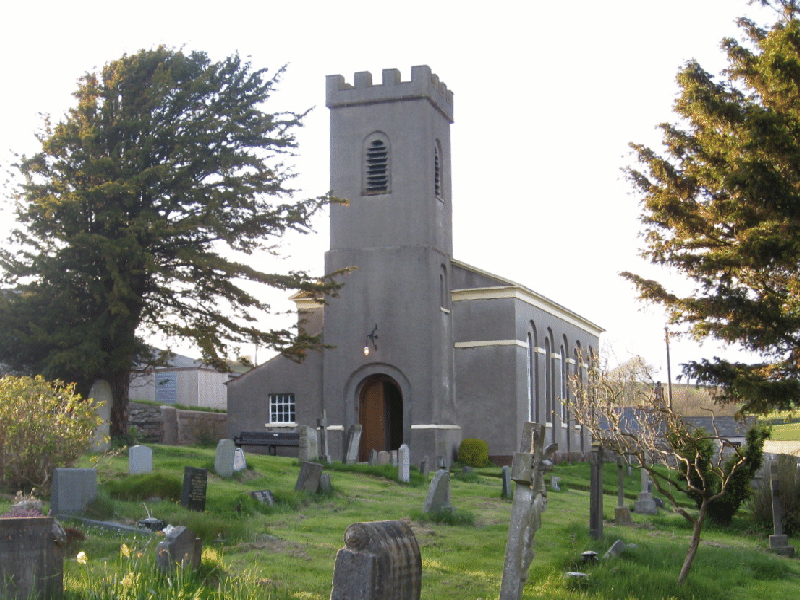 Picture by: P. Turner
Originally built in 1642 as a Chapel of Ease it was to serve the people of Leece, Dendron and Gleaston as stated on the brass plate over the door into the nave. The Chapel was paid for by Robert Dickinson, a citizen of London, who was born in Leece. He also provided sufficient money to maintain, when invested at 8%, a Minister to read Divine Service on Sundays and to teach the village children on weekdays.

It seems no one was appointed to the "living" since George Fox the Quaker preached there in 1652. In 1671 James Penny was appointed to the curacy of Dendron. Thomas Fell, who was born at Gleaston, held the curacy for Dendron from 1715 to 1767 - a total of 52 years. During this time George Romney the famous artist went to school there and was boarded out with a Mr Gardner. The Vicarage at Dendron was built in 1833 on a piece of ground purchased from James Gardner. In the same year the new (now old) school was built on ground opposite the churchyard entrance.

In May, 1892, St Matthew's was made the parish church of the new Parish of Dendron and the Rev. M. H. Hayman, who had been curate, became the first Vicar.

Information taken for the church booklet written by Francis Tate.
RETURN TO CONTENT / INTRODUCTION PAGE
POWERED BY BRAVENET.COM
------------------------------------------------------------ooOoo------------------------------------------------------------


Please take the time to view / sign our guestbook
© Furness Family History Society. Established 1993. Affiliated to the FEDERATION OF FAMILY HISTORY SOCIETIES.