THIS PAGE IS DEDICATED TO THE MEMORY OF
DERRICK JUDGE - BSc (Hon) M. Phil. C. Eng. M. Inst Acoustics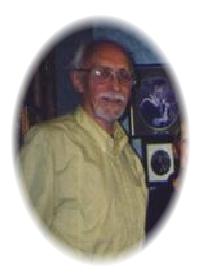 Derrick was instrumental in the formation of the Furness Family History Society. For quite some time, he in conjunction with Lancaster University, ran several courses on family history to satisfy the local thirst for knowledge of this growing hobby. The enthusiasm he generated identified a need for a local family history society so when the courses ended many of those who had attended them got together with Derrick's help and so began our society. He was elected President from the beginning and kept that position throughout his life. Each year, at our AGM, he would give the President's lecture.
Derrick's interests were many and varied. He held a pilots licence, and he was a radio ham. He worked with Nottingham University on several projects one of which included a great interest in Natter-jack toads. His innovative work in this field will be used by the University for many years to come. Another of his interests was helping the hard of hearing and was a competent signer. One of his greatest interests was music, he loved the works of Bach and Baroque music and was organist at St. George's Church for many years.
The Furness Family History Society honour's Derrick with an annual 'Derrick Judge Award'. The award is given in recognition of a Member's efforts in the field of Family History. Each year Members are asked to submit a piece of work on family history which could be the presentation of a family tree, an amusing family anecdote, or a piece of written work about a family. A certificate and a years membership subscription will be awarded to the person who by the judgement of a panel from the committee, best achieves the goal of furthering family history.
RETURN TO CONTENT / INTRODUCTION PAGE
POWERED BY BRAVENET.COM
------------------------------------------------------------ooOoo------------------------------------------------------------


Please take the time to view / sign our guest book
© Furness Family History Society. Established 1993. Affiliated to the FEDERATION OF FAMILY HISTORY SOCIETIES.