THE PARISH CHURCH OF SAINT MICHAEL & ALL ANGELS, HAWKSHEAD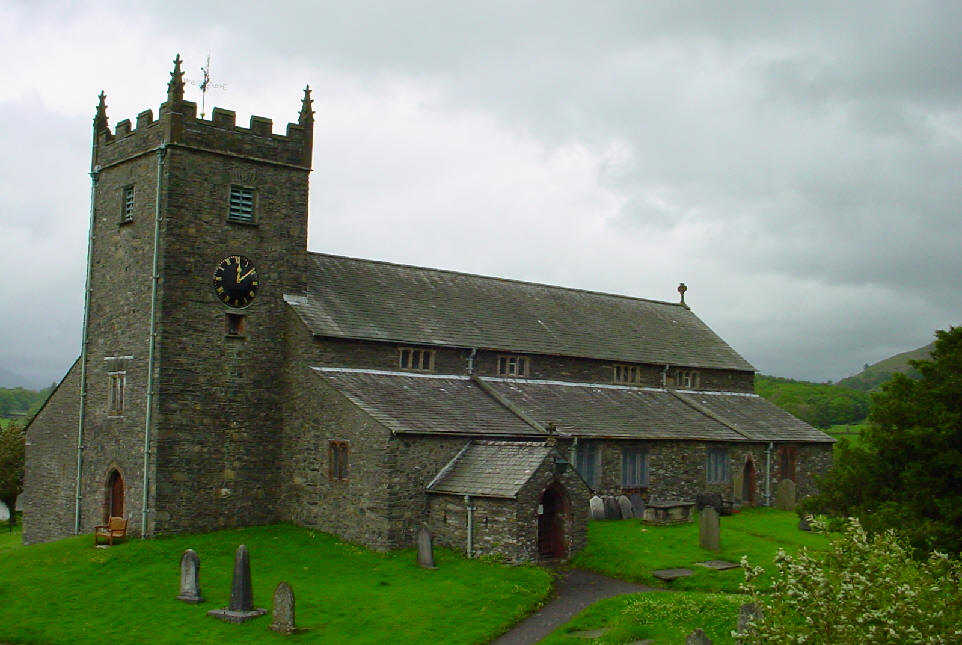 Photo by: W. Bernard Bland
This a 15th. Century Church built on the site of an ancient chapel. In Arthur Mee's book "Lancashire", it states a tablet on the wall, brought from a vanished church in London and is to Daniel Rawlinson, a friend of Pepy's who lived at Low Hall, built the grammar school and founded the little library, another tablet is to Thomas Alcock Beck, a Lancashire historian of the 19th. Century, the third is to Elizabeth Smith who lived at Tent Lodge, she was an artist, musician, poet and spoke a dozen languages, she died at the age of 29 a great loss to the people of her age.

The private chapel of the Sandys family was built on to the church by Edward Sandys who was made Archbishop of York by Queen Elizabeth the First, he was a generous benefactor to Hawkshead, founding the Grammar School, by the churchyard in 1585. William Wordsworth, poet, attended school at Hawkshead , he lodged with Anne Tyson in her cottage at Colthouse, he lived there from the age of 8 to 16,also at Colthouse is a Quaker Graveyard. The original Hawkshead Hall was built to the north of the village for the stewards of Furness Abbey to run their local estates. At nearby Sawrey Beatrix Potter lived at Hill Top Farm, she was the writer of the famous children's books, such as Jemima Puddleduck, Tales of Jeremy Fisher and Peter Rabbit. A founder member of the National Trust she left most of her lands and property to them to be preserved for posterity.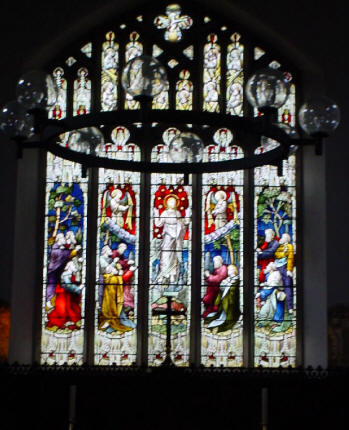 East Window
Photo by: W. Bernard Bland
RETURN TO CONTENT / INTRODUCTION PAGE
POWERED BY BRAVENET.COM
------------------------------------------------------------ooOoo------------------------------------------------------------


Please take the time to view / sign our guestbook
© Furness Family History Society. Established 1993. Affiliated to the FEDERATION OF FAMILY HISTORY SOCIETIES.