THE CHURCH OF SAINT PAUL, RUSLAND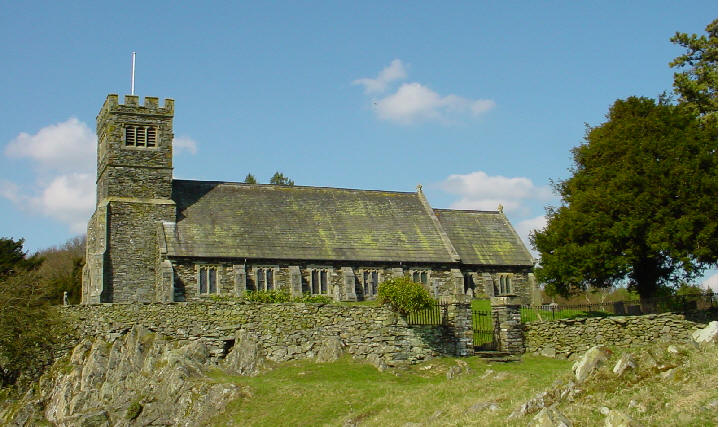 St Paul's Church looks out over the peaceful meadows and fells of the Rusland Valley, between Windermere and Coniston Water. Like its neighbour Colton Church, it stands on a low hill with magnificent views. The Church was built in 1745, and in 1868 it was restored and largely rebuilt.

In a quiet corner of Rusland Church is the burial place for Arthur Ransome (1884-1967), and his wife Evgenia (1894-1975). Arthur was the author of many children's books including the world famous Swallows and Amazons. He came upon the Church in the late 1950's whilst exploring Rusland Pool during a fishing holiday. He found the churchyard one of the most peaceful places on Earth, and asked if he could be buried there under a particular tree, with the sound of the wind in the pine needles.

Also buried here are Mary, the wife of George Romney, the famous 18th Century lakeland artist, and the Reverand John Romney, his son. George Romney, himself, is buried at St Mary's Church, Dalton-in-Furness.

The East window, by John Hardman, has three lights depicting scenes from the Biblical text. On either side are painted boards bearing The Ten Commandments, The Lord's Prayer and The Creed.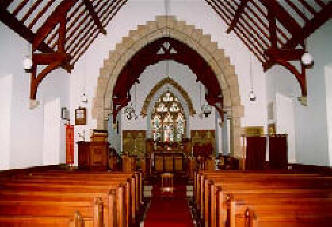 Below: The grave of Arthur & Evgenia Ransome, Rusland
Arthur Ransome wrote the book "Swallows & Amazons"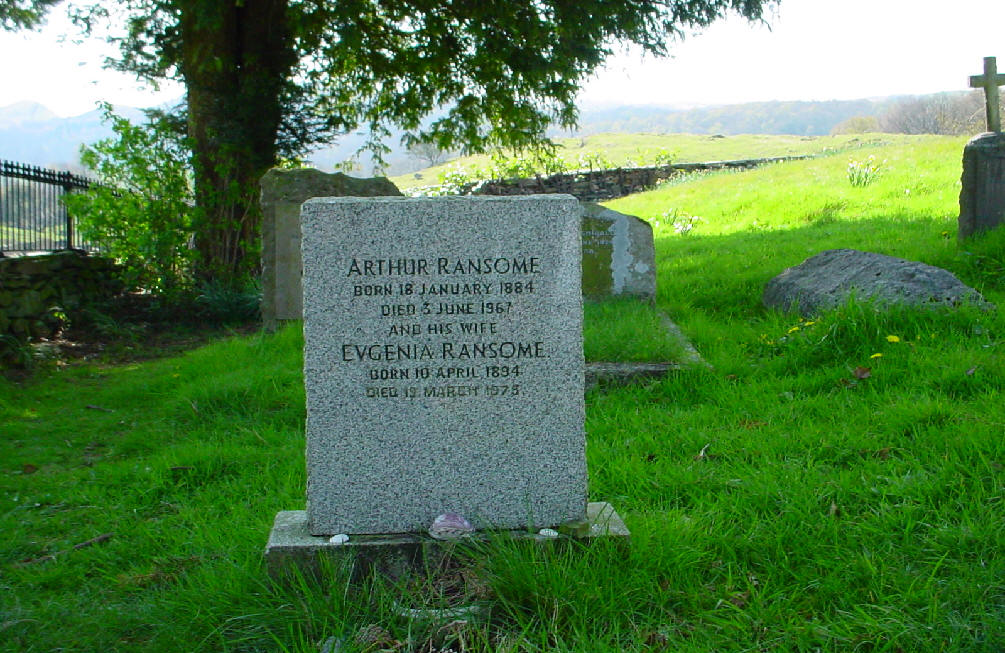 RETURN TO CONTENT / INTRODUCTION PAGE
POWERED BY BRAVENET.COM
------------------------------------------------------------ooOoo------------------------------------------------------------


Please take the time to view / sign our guestbook
© Furness Family History Society. Established 1993. Affiliated to the FEDERATION OF FAMILY HISTORY SOCIETIES.